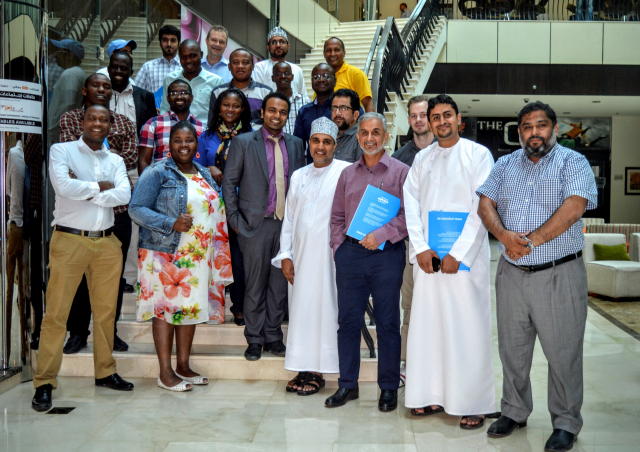 Under början av November anordnade Unipowers exportsäljare Russom Kebedom en femdagars workshop för kunder från hela världen. Deltagarna uppmuntrades till att dela elkvalitets-erfarenheter och -lösningar mellan varandra såväl som att fördjupa sina teoretiska kunskaper med hjälp av våra gästföreläsare:
Prof. Math Bollen (professor i elkvalitet)

Prof. Irene Gu (professor i signalbehandling)

ABB representant Håkan Rörvall (kondensatorbatteri & filter expert)
Workshoppen fick väldigt bra gensvar med bra informationsutbyte samt fantastisk kvällsunderhållning!
Några ord från våra deltagare
"I would like to thank you all for the wonderful time we spent together in Dubai. Indeed it was insightful to share and learn with and from you about power quality issues. Everything was planned to detail. The agenda was well thought about and the contents of the subject were above expectations. It was a time well spent and the experts were very enlightening."
"The agenda of the workshop was well coordinated. The time was sufficient, all the topics were covered in detail. The team was great, very knowledgeable and willing to share information and experiences."
"The discussions and presentations we had with various utilities gave me an insight on the challenges that they are facing with regard to power quality monitoring. I have learnt a lot of ways of mitigating power quality issues which will enable me to resolve some of the problems we have in our power system."
Tack för en fantastisk vecka
Vi på Unipower vill skicka vårt tack till våra deltagare och de deltagande föreläsare för en givande och underhållande vecka. Vi hoppas höra från er alla snart igen!
/Unipower teamet
Comments are closed.