In the Sag/Swell graphs we have added functionality for evaluating P and Q during such a recording.
By studying P and Q during a fault condition you can get an idea of the phase shift during the fault.
This could help indicate the cause of the problem.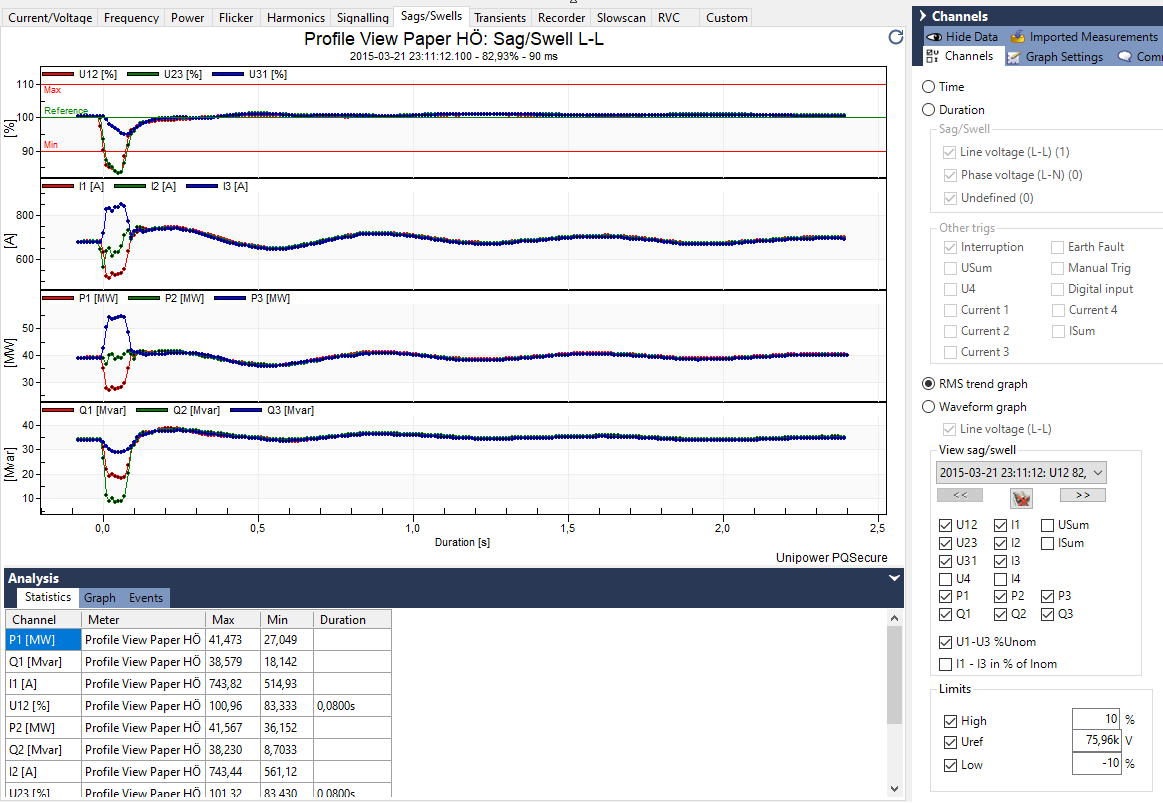 Comments are closed.