In Sweden we have a new legislation for power quality called EIFS 2011:2, which is based on the European EN50160:2010. We have received many questions about how to interpret it and how our system PQ Secure can assign the voltage quality to the right category.
In version PQ Secure 2012, we have developed tools that easily help you as a user to check and sort the voltage quality of the grid. You can either do it manually in a few simple steps or you can use our automated report with detailed information. PQ Secure gives similar support also for other national and international grid codes. Contact your local distributor for further information.
On the Sag/Swell tab in PQ Secure, you can easily get an overview and sorting of this year's disturbances in Category A (green area, acceptable), Category B (white area, to be followed up) and Category C (red area, not acceptable). In the example below, we see that most of the events are in Category A. There is one event in Category B and one event in category C.
By clicking on an item you will quickly see details about the event.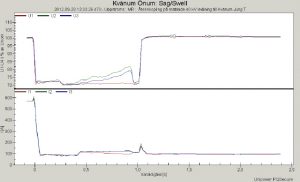 You can also go to the event evaluation window where you can sort the events. Here you will also get more detailed information such as date and time etc.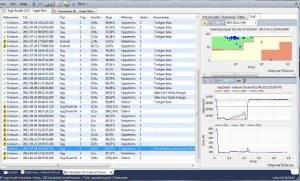 PQ Secure can also do an automatic evaluation of EIFS and similar reports like IEC 61000-2-12 and EN50160:2010 for a selected period and report the results in report form. 
For an example report click here: EIFS Report Rural Wind Power.
Comments are closed.